Tuesday
January 12
11:00 am
–
11:45 am
As the United States' 66th Secretary of State and national security advisor, Dr. Condoleezza Rice pioneered a policy of transformational diplomacy and heralded the formation of new global governments based on democratic principles. Dr. Rice has proven to be a significant leader during a time of unprecedented and tumultuous world affairs, recognized for her courageous efforts to foster worldwide freedoms for all people. In this candid fireside chat, Dr. Rice discusses her faith in America's core values constituting the foundational strength of foreign policy, socioeconomics, education and the empowerment of women. 
 
*This session is off the record and closed to the press.

Add to calendar
* Adding a session to your calendar does not provide access to or admission to this event. You must register to attend this session.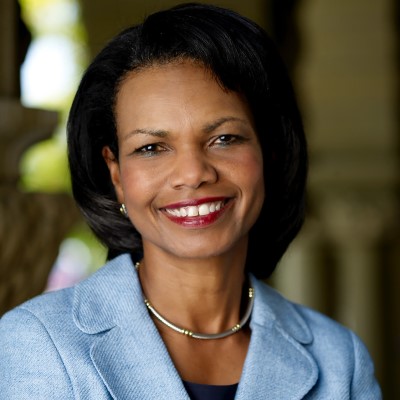 66th U.S. Secretary of State
National Retail Federation