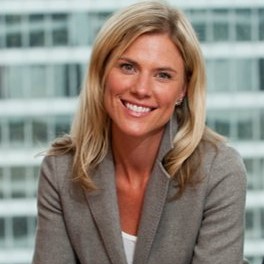 Becca Coggins is Senior Partner in the Chicago Office of McKinsey and Company and leads McKinsey's Retail Practice in North America. She previously led the Firm's global Recovery and Transformation practice. She has extensive experience driving performance transformation across a range of global brands, retailers and hospitality companies.

Her recent experiences include:
•Driving successful transformation program at leading big-box retailer
•Redesigning the operating model and capabilities for a top ten NA retailer
•Developing and implementing multi-year growth strategy for leading value retailer
•Designing new business and operating model for a leading global brand
•Building new commercial operating model for leading retailer, including structure, tools, capabilities

Becca holds an MBA from the Harvard Business School and a Bachelor of Science from the University of Michigan. She remains a die-hard fan of the Maize and Blue, and is a long-time supporter of Kansas Jayhawks basketball.