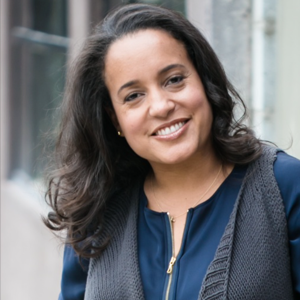 Jean Harvey Johnson is Senior Vice President for Fiserv. She oversees PNC Bank's Merchant Services joint venture with Fiserv, which processes transactions for nearly 100,000 PNC clients across the U.S. Jean is responsible for P&L management of the business, with a focus on driving sales and revenue growth, profitability, and innovation.

Jean joined Fiserv in 2014 as Director, Global eCommerce Solutions, based in Atlanta. Responsible for the industry-leading Card Not Present (CNP) processing platform designed for high-volume, global eCommerce retailers, Jean consistently achieved high double-digit growth for five years in this role.

Additionally, Jean was a part of launching and leading the Local Payments® solution and overseeing global digital wallets (Apple Pay, Google Pay, Samsung Pay, Alipay, WeChat Pay and Amazon Pay) while leading Global Alternative Payments for Fiserv. She also shared in the Fiserv collaboration with Amazon and ExxonMobil which resulted in the deployment of the new payment innovation, "Alexa, Pay for Gas," the first in-market, voice-activated payment at the pump for gasoline transactions.

With extensive background in eCommerce products and payments and 20 years of expertise in corporate environments and start-ups, Jean's diverse yet complimentary experiences have provided her broad expertise in eCommerce and online technology.

Jean earned a Master of Business Administration from Stanford Business School and a Bachelor of Arts in Economics from Spelman College.