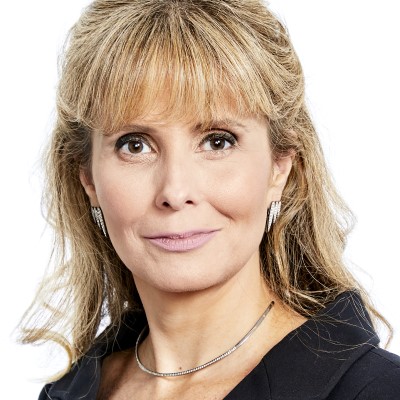 Brazil Operations General Manager and Local President
Juliana is the first woman to hold the General Manager position at P&G Brazil, one of the top 10 markets for the company, and she has recently been recognized by Forbes as one of the most powerful women in the country. Known for her great energy, disruptive thinking and inspiring leadership, she is passionate about innovation and category development.

During her 23 years at P&G, where she joined as an intern, she acquired a holistic vision of the business, having deepened in areas such as Marketing, Sales, Strategic Planning and Management. Acclaimed for reinventing P&G Brazil business model while transforming its culture, Juliana has an impressive track record, which includes the launch of several brands and products locally and abroad, the achievement of market leadership in several categories, multiple experiences in M&A, the design of a new communication model for Pantene and Koleston – which were benchmarked globally- and later the business turnaround in global Fem Care.

Juliana's personal mission is to promote education in Brazil. She believes it is the basis for the development of a better world. In addition of being a Council Vice President of United Way, an institution focused on early childhood development, she is also connected to Instituto Ayrton Senna as a continuous effort to improve education standards. Few times a year, she participates in classes and discussions on the Harvard Case Study she had the honor of being a part of.