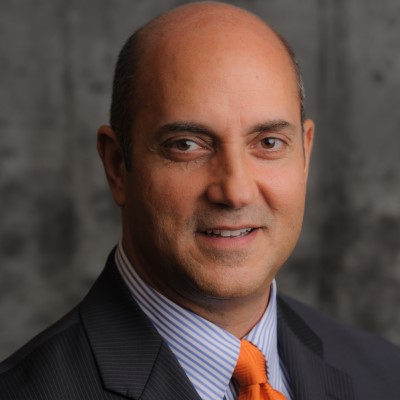 VP, Industry Solutions and Retail
Michael has held a number of senior leadership positions in advertising, technology, and retail over the past 30 years. He has been responsible for running all aspects of the retail, restaurant & hospitality vertical business at AT&T since 2013 and he has a proven track record of driving growth for the Fortune 100 within these distinct industries. In addition to delivering a full suite of AT&T services and analytics, Mr. Colaneri has assembled an extensive ecosystem of partners to provide a comprehensive technology portfolio to these industries.

Mr. Colaneri is responsible for ensuring an integrated, enterprise-wide experience for these very distinct
clients and serves as lead Retail and Hospitality industry expert, internally and externally, to the AT&T
Corporation. Mr. Colaneri has received numerous awards for his achievements developing and delivering inventive global B2C solutions that cater to the unique requirements of these distinguished, household name-brand companies and his works are regularly published in numerous publications, periodicals and over a variety of broadcast media.

Prior to joining AT&T, he was Director of US Sales and Operations for Direct Language, Inc., where he designed and implemented sales and marketing strategies that grew revenues 25% year over year. Mr. Colaneri serves as a regular Guest Lecturer in the Graduate School of Business at the University of San Francisco and as a graduate business advisor focused on fueling the retail industry with a continual pipeline of fresh talent. Mr. Colaneri is on the Board of Directors for the National Retail Federation Foundation and serves as Retail Industry Advisory Board member to Azeti Networks, a machine to machine/Internet of Things solutions firm.

Michael received dual bachelor's degrees in Management and Marketing from San Francisco State University and a Master's in Business Administration in International Business from the University of San Francisco.