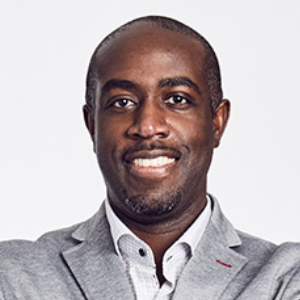 VP & Partner, Enterprise Strategy & Digital Leader
Patrick Antoine is a seasoned tech executive who leads Digital for IBM Canada. Patrick works with clients to define their digital agenda to fortify their position for today and for tomorrow. Patrick's team comprised of talented individuals who are 'bi-lingual' in Business and IT, with the objective of innovating and co-creating with clients to show them real value, from 'concept to code'.
Key outcomes Patrick focuses on for clients include digitally reinventing themselves, enhancing enterprise agility, leading with user experience, driving business insight, increasing revenue, and optimizing their operations. His team applies exponential technologies to transform clients' businesses at scale. Areas of focus include enterprise strategy, digital platforms (CRM, e-commerce, marketing, contact centre), digital agency, and custom app development.
Patrick has over 20 years of experience in business and operations strategy, digital strategy, and business analytics. Patrick has sold and delivered strategy and analytics engagements in a variety of industries (both private and public). Prior to his current role, Patrick was the Canada Leader for Analytics and Cognitive Process Services. Before that, Patrick was the Chief Strategy Officer for IBM's BPO business.
Patrick has a B.S. degree from Manhattan College in Electrical Engineering and an M.B.A from Pace University. He has also completed Advanced Business Strategy and Advanced Operations Strategy executive courses at Harvard Business School and IMD. Patrick is married with three children and currently lives in Oakville, Ontario. His interests include world music, word games, running, and island hopping.