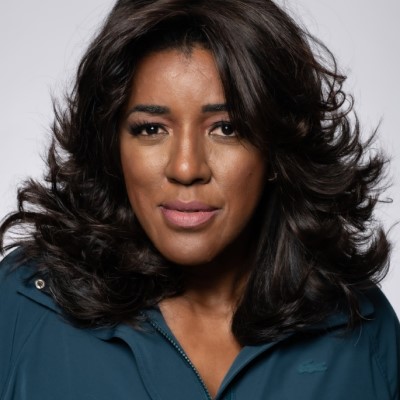 Rachel Maia is an executive with over 28 years of professional experience in the Consumer Goods and Pharmaceutical segments. She has profound experiences in Financial, Expansion Strategy, Retail (On-Off and Wholesales) and Marketing (expert in Brand Awareness).

Rachel Maia has served as a CEO & CFO in multinational Cia's as Seven Eleven(8 years), Novartis Pharmacy (5 years), Tiffany & Co Jewelry(8 years) , Pandora (9 years, responsible for expansion from 2 to more than 100 Points of Sales and implement Ecom channel) also currently position as CEO Lacoste Brazil (2 years) , and as main responsibility the expansion and brand inspiration, DESIREBILITY & SALIENCE, and she win in 5 different years a GREAT PLACE TO WORK awarded as a leader.

She currently is writing her biography with GLOBO TV/editor, dedicating herself to social works as founder of CAPACITA-ME and President Advisory Board of UNICEF Brazil, in the mean time she is columnist for Forbes Brazil / Claudia magazines/ RAÇA magazine, in addition, she gives speeches of her career, plus Consumer Experience and Digital world, and like to empower women's in different projects.

Rachel has a degree in Accounting Sciences, a postgraduate degree in Finance from USP (University of São Paulo), FGV (CEO Executive) and has multiples specialization courses in UVIC-Canada and Harvard Business School and others.